ICSEB, 15 Mai, 2020
Dr. Miguel B. Royo-Salvador und das Institut Chiari & Siringomielia & Escoliosis de Barcelona freuen sich, die Veröffentlichung des Artikels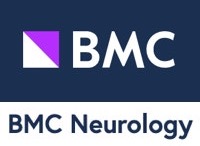 The Filum disease and the Neuro-Cranio-Vertebral Syndrome: definition, clinical picture and imaging features.
BMC Neurology 2020 20:175

bekannt zu geben. Das Paper beschäftigt sich mit dem neuen Konzept der Filum-Krankheit und des Neuro-Kranio-vertebralen Syndrom. Sie finden es unter dem Link:
Es ist ein sehr freudiger Anlass, der Filum-Krankheit, über welche wir seit mehr als 30 Jahren forschen, kommunizieren, arbeiten und veröffentlichen, und dem damit verbundenen Neuro-Kranio-vertebralen Syndrom, in einer internationalen Publikation einen Namen zu geben.
Wir haben die Beschreibung der Filum-Krankheit 1993 mit der Doktorarbeit "Beitrag zur Ätiologie der Syringomyelie" begonnen, in der ein versteckter mechanischer Konflikt zwischen der Wirbelsäule und dem Nervensystem mit asynchronem Wachstum zwischen ihnen hervorgehoben wird und welcher durch die Verbindung mit dem Filum Terminale Ligament verschlimmert wird.

Dieser Konflikt der Filum-Krankheit findet Ausdruck in Form bekannter Krankheiten mit unbekannter Ursache; wie dem Arnold-Chiari I-Syndrom, idiopathischer Syringomyelie und idiopathische Skoliose, Basiläre Invagination, Platybasie, Dorsalverlagerung des Dens Axis, Abwinkelung oder Angulation des Hirnstamms, Fibromyalgie, chronisches Erschöpfungssyndrom, kleinen zerebralen Gefäßunfälle, Protrusionen und Bandscheibenvorfälle, Facettengelenksyndrom, Baastrup-Syndrom, einigen Formen der Enuresis, neuropsychologischen, hormonellen Veränderungen, beeinflusst weitere andere. Der Konflikt findet ebenfalls Ausdruck durch das Neuro-Kranio-vertebrale Syndrom, das möglicherweise am Ehlers-Danlos-Syndrom und anderen Krankheiten beteiligt ist.

Von damals bis heute haben wir die Forschung fortgesetzt, die sich in mehreren Veröffentlichungen, Konferenzen, Kongressen, nationalen und internationalen Treffen widerspiegelt und in der protokollierten Filum System® Methode für Diagnosestellung und Behandlungen der Erkrankung bei großem Erfolg bei bisher mehr als 1.700 Patienten/innen Anwendung findet.

Jeden Tag kennen wir die Filum-Krankheit besser und wir haben Argumente zu glauben, dass sie alle Menschen, und alle Angehörigen der Klasse der Säugetiere, betrifft. Sie verursacht eine langsame, latente Verschlechterung, die von den meisten unbemerkt bleibt, die sich der Krankheit unbewusst sind.
Wir freuen uns über den Anlass, den wir hier teilen können, da er zu einem besseren Verständnis der Filum-Krankheit und des Neuro-Kranio-vertebralen Syndroms beiträgt. Ebenfalls wir hoffen auf diese Weise in der Lage zu sein, mehr Patienten/innen aus allen sozialen und wirtschaftlichen Schichten zu erreichen. Wir vertrauen darauf, dass die vorgestellte Arbeit Informationen zur bestehenden Debatte über die fraglichen Diagnosen in der medizinischen Welt liefern und die Tür zu einer breiteren Betrachtung der pathologischen Mechanismen öffnen wird, und ein Anstoß für weitere Forschung zum Nutzen von Patienten/innen und Wissenschaft sein wird.

Wir laden Sie ein, sich mit uns in Verbindung zu setzen, um Informationen zur Filum-Krankheit, zum Neuro-Kranio-vertebralen Syndrom und zur Diagnose- und Behandlungsmethode Filum System® zu erhalten, die wir in unserem Zentrum für die oben genannten verwandten Krankheiten anwenden.