Between October 1993 and July 2017, more than 1000 patients affected by the Neuro-Cranio-Vertebral Syndrome and/or the Filum Disease with Arnold-Chiari I, Syringomyelia and Scoliosis (in different diagnostic combinations) have been treated according to the guidelines of the FILUM SYSTEM®.
In the majority of cases a positive evolution was obtained, with a high patient satisfaction rate.
For some years now, patients in the follow-up postoperative phase have been invited to write testimonials about their clinical history for our website.
We highly appreciate their open-hearted and selfless involvement by expressing their views on our exclusive treatment methods.
NOTE: The opinions expressed in the testimonials are those of the authors and do not necessarily reflect the views of the Institut Chiari & Siringomielia & Escoliosis de Barcelona.
Published by ICSEB at 17 October, 2013
Surgery date: September 2012 Hello, my name is Angelo Di Salvo, I am 16 years old and live in Catania. More or less one and a half years ago, following different clinical tests and a sudden increase of my scoliosis, I was diagnosed with Arnold Chiari I. Since I was little I always suffered from…
Published by ICSEB at 22 November, 2012
Surgery date: September 2012 Hello from Berlin, my name is Sabine Bergmann and I am 50 years young. I have scoliosis (ca. 30º) since my childhood. It was treated intensively with physiotherapy since I was 12 years old until the end of the period of growth. After that they said: always practice some sports and…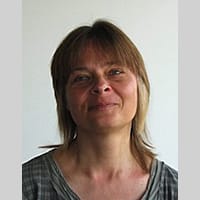 Published by ICSEB at 16 June, 2009
Date of the surgery: June 2009 We, Giulia´s parents, are truly grateful for everything that Dr. Royo and his team have done for our daughter, who at the time of surgery was only 7 years old. Her story starts in February 2008. Since she was 4 years old, we visited an orthopedist with our little…
Published by ICSEB at 16 May, 2008
Date of the intervention: May 2008 Hello to everyone, my name is Josefina Lopez and I work as a pediatrician in a health center. In the year 1999 I was diagnosed of a left lumbar herniated disc L5-S1. I did not think twice about it, in the month of May of this same year Dr….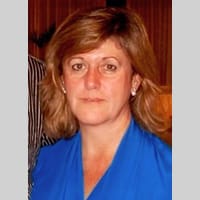 Published by ICSEB at 30 January, 2008
Date of intervention: January 2008 Hello, I am Javi Rodriguez, I am 21 years old and thanks to Dr. Royo my back pains that I have suffered for many years have dissappeared, and which had worsened in the last 2 years, taking me even to the point of not being able to sleep due to…
Published by ICSEB at 1 November, 2006
Date of intervention: November 2006 My name is Joan Sanchez, and I am 25 years old from Barcelona. I want to put into writing my testimony by the illusion to know that with my toleration I have been freed by motivation and also illusion, I want to help to fight, so that this discovery arrives…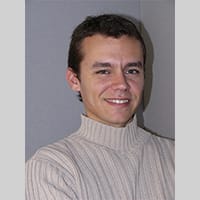 Published by ICSEB at 26 April, 2005
Date of intervention: April 2005 As from 1997 (at the age of 29) I have been suffering episodes of Lumbalgia from over lifting in the posterior lumbar zone and eventhough at the beginning they were "PAINS" that with medication, it permitted me to live my life relatively norml. It is as from the year 200…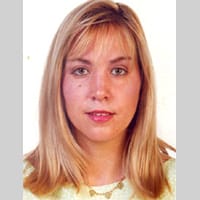 Published by ICSEB at 17 February, 2001
Date of intervention: February 2001 Dorso-lumbar Scoliosis My name is Dolores Gómez and I live in Barcelona. I have always had good health until the year 1992 I suffered a fall at my work place. This fall took me to be hospitalized ten days and six months on sick leave doing daily rehabilitation. As a…