Between October 1993 and July 2017, more than 1000 patients affected by the Neuro-Cranio-Vertebral Syndrome and/or the Filum Disease with Arnold-Chiari I, Syringomyelia and Scoliosis (in different diagnostic combinations) have been treated according to the guidelines of the FILUM SYSTEM®.
In the majority of cases a positive evolution was obtained, with a high patient satisfaction rate.
For some years now, patients in the follow-up postoperative phase have been invited to write testimonials about their clinical history for our website.
We highly appreciate their open-hearted and selfless involvement by expressing their views on our exclusive treatment methods.
NOTE: The opinions expressed in the testimonials are those of the authors and do not necessarily reflect the views of the Institut Chiari & Siringomielia & Escoliosis de Barcelona.
Published by ICSEB on 21 February, 2019 with the patient's consent
It has been two years and two months since my son (who is 24 years old) underwent the Sectioning of the filum terminale at the Institut Chiari de Barcelona. I would like to thank Dr. Fiallos for performing my son's surgery, and Ms. Yuka Takahashi for mediating between the doctor and the patient. I'm also…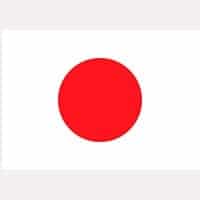 Published by ICSEB on 26 May, 2011 with the patient's consent
Date of the surgery: October 2010 Hello to everyone. My name is Manolo and I live in Madrid. Before telling my story, I would like to thank Dr. Royo Salvador and his team, who considering my story and great suffering, was the only one who took interest in studying this disease. Thanks to his technique…