Published by ICSEB at 3 December, 2012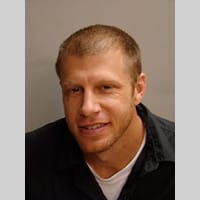 Date of the surgery: July 2011.

The Sectioning of the filum terminale worked to cure my Chiari 1 symptoms.
I suffered from Chiari 1 from 2007 until 2012. My symptoms were headache and right lateral Nystagmus ( Dizzyness.)  In July of 2011.  I had the section of the Filum terminale by Dr Royo Salvador of the Institut Chiari in Barcelona. The time after surgery it took for my Nystagmus to go away was 14 months. I'm not dizzy anymore, no more headaches, no surgical pains.. I am the person I was before I had Chiari. God bless Dr. Royo and his staff, they are good at what they do and were so nice to me and my family. They made me feel like I had known them all of my life. The surgery was painless, I was walking on the beach 2 days after surgery and flew home to the U.S. 4 days after surgery. The surgical incision was very small and I can´t even see it anymore. The plane ride home was painless.. I didn´t even need a Tylenol or anything. The surgery sight felt tight and only hurt if I sat on it directly.
The hospital was really cool with a lot of modern design and furnishings and I never had to wait in line for any Xrays or anything at the hospital.. My favorite part was after surgery when they hooked a heat tube to my blanket. The warm air felt so good after surgery. Also I speak very little spanish and had no problem communicating with Dr, Royo as he speaks some English and also has a translator.  With my little bit of Spanish & the locals little bit of English getting around Barcelona was easy, we even toured the city before and after surgery. I have no complaints and thanks to Dr Royo Salvador and his talented staff I´m back to my life as I knew it before Chiari. Thank you so much for such a great memorable experience and treatment, you have my trust.
Brian Johnson.
My email is [email protected]