Published by ICSEB at 5 January, 2009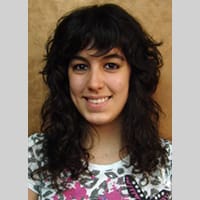 Date of the surgery: January 2009.

Hello! My name is Eva Dominguez and I am 16 years old. Everything started during one afternoon of March 2005 when, my ballet teacher noticed I had something that was not right with my back position. When I finished class, she called my mother and told her to take me to the doctor. When I was 12 I was diagnosed with idiopathic Scoliosis. Every so often I had to go to the hospital to have X-rays done to control my back problem. As I kept noticing I was getting worse, they told me to wear a corset to avoid having it increase in curvature. I had to wear it for 24 hours a day. During a visit control, my bone specialist suggested a surgery, which consisted in opening up my back and fix the vertebrates that were affected and put them together with a titanium bar to eliminate the curvatures.
As we thought this was not the right solution because it didn´t guarantee us the cure, we looked through the Internet and this is when we found the Institut Chiari. In December 2008 I went to Barcelona to Dr. Royo´s office. When I had my images done to get a diagnosis from him, he also discovered I had Arnold Chiari I Syndrome. It was then when he informed us about another type of surgery much less aggressive, which consisted in sectioning the filum terminale. With this technique, the progression of both diseases would be stopped.
After a short period of time from the surgery, I started noticing some changes. The headaches, shoulders and neck pain had disappeared; I recovered the strength I had lost in my arms as well as my coordination problems. In conclusion, for me the experience was totally positive and I hope sincerely that my testimonial will help other people with Scoliosis and find a solution or at least, listen to a second medical opinion. Thank you for making my disease get better…
E-Mail: [email protected]