ICSEB, 3 November, 2017
Bei der zweiten kulturellen Veranstaltung der Stiftung Chiari & Scoliosis & Syringomyelia Foundation, die im Oktober in Rom (Italien) stattfand, nahmen zwei bekannte italienische Tänzerinnen teil. Eine der beiden ist Annalisa Caicci, eine Patientin des ICSEB. Sie führte eine beeindruckende Choreographie zu dem Song "Read all about it" von Emeli Sandé auf der Bühne des Theaters San Luigi Guanella auf.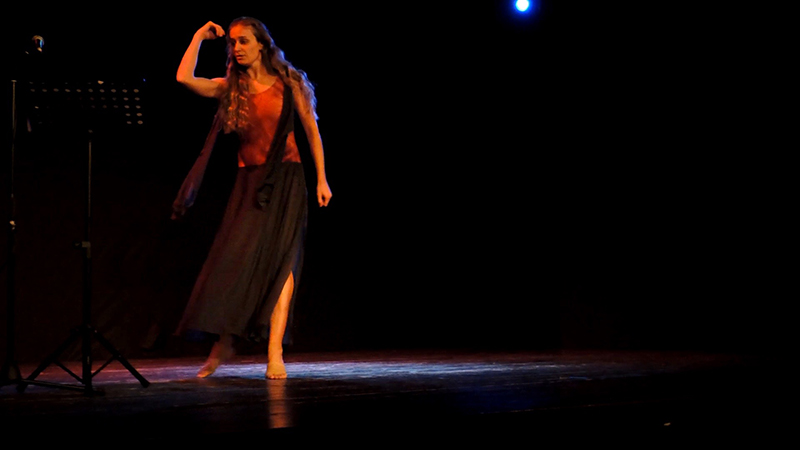 Annalisa Caicci, ITALIEN
 Annalisa kommt am 21. Oktober 1984 in Camposampiero (Italien) zur Welt
Im Alter von drei Jahren beginnt sie mit dem Tanzunterricht. Zuerst Ballettstunden, später moderner Tanz und verschiedenen Schulen der Provinzen Padua und Treviso, unter anderem Il Balletto, in Castelfranco V.To; sie erhilt Auszeichnungen in verschiedenen Fächern an der Royal Accademy Of Dance of London und der Imperial Society of Teaching of Dance.

Sie hat vielen modernen und klassischen Tanz-Vorführungen teilgenommen, unter den besten internationalen Maestros, unter anderen: Gianni Rosaci, Michael Croydon Fowler, Miss Herida May und Margarita Smirnova.

Sie perfektionierte ihr Können in Italien und im Ausland, zum Beispiel am Off Jazz Centre in Nizza, Frankreich, unter Lehrern wie Gianin Loringet, Angelo Monaco, Huge Salgas, Martine Kasserlein im Summer Dance Campus von Arta Terme, Udine. Sie hat den Master Intensivo Only Parsons mit Mia McSwain von der Steve Parsons Kompanie belegt.

Sie nimmt oft an Festivals, Shows, Kollaborationen, Ausstellungen und Vorführungen als Lehrering und Tänzerin teil, wie zum Beispiel vor kurzem in Villa Ca' Marcello in Levada di Piombino Dese, Padua.

Sie ist Sportlehrerin an einer weiterführenden Schule, sie hat auch an der Academia Filarmónica de Camposampiero mitgearbeitet, wo sie lange als Lehrering in der Musical-Abteilung gearbeitet hat und Shows und Vorführungen aus einer Fusion aus Musik und Tanz zusammengestellt hat. Seit 2007 ist sie künstlerische Direktorin und Lehrerin an der Tanzschule Pas de Chat_gym & dance, mit Sitz in Piombino Dese und Camposampiero, wo sie Tanz-, modernen und klassischen Balletunterricht, sowie aero-step und tone-up Klassen gibt.

Ihre Schülerinnen machen regelmäßig bei Veranstaltungen und Vorführungen mit anderen Gruppen mit, um dafür zu sorgen, dass das Tanzen von vielen Menschen wahrgenommen wird und um eine positive Nachricht darüber zu verbreiten, im Hinblick darauf, was diese Aktivität alles bieten kann.

Annalisa praktiziert pädagogisches Tanzen und legt besonders Wert auf Harmonie und Körperlichkeit um eine gut Persönlichkeitsentwicklung durch Bewegung zu fördern.

 www.annalisacaicci-danza.it
---
Ebenfalls brillierte die Tänzerin Francesca Ghisio Erba. Sie führte ihre Choreographie zu dem Rhythmen von "La vita è bella" von Nicola Piovani vor und begleitete die Lesung des Gedichts "…E poi Barcellona" von der italienischen Schriftstellerin Marisa Toscano.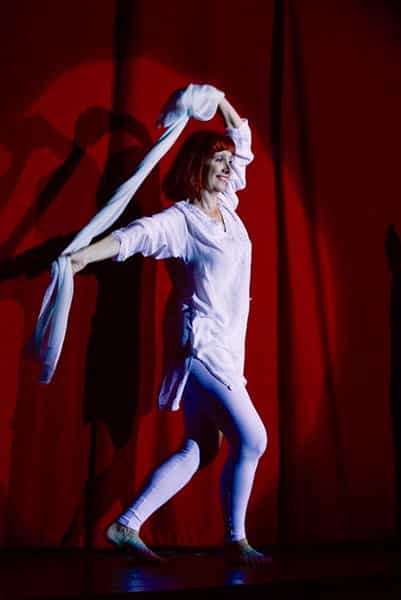 Francesca Ghisio Erba, ITALIEN
Francesca Ghisio Erba hat seit ihrer Kindheit eine große Leidenschaft für das Tanzen, die sie dazu führte, 1976 das Diploma de Tersicorea and der Autonomen Theaterentität der Römischen Oper zu erlangen. In den Folgejahren, verfolgte sie eine Karriere als Solo-Ballerina; sie trat in vielen Fernsehprogrammen sowie in Aufführungen in Italiens bedeutendsten Theatern auf. Nachdem sie als Assistentin in Choreographien mit Gino Landi und Evelyn Hanack zusammenarbeitete, gab sie Tanzunterricht.

Einige Jahre später wuchs ihr Interesse für orientalische Disziplinen mehr und mehr, bis sie sich dazu entschied, eine neue Laufbahn einzuschlagen und sich 2004 als Fachtherapeutin für Keiraku Shiatusu und 2008 für Essene Therapien zu qualifizieren. Später, mit weiterer Fortbildung und immer um eine Ausrichtung zu Hilfeleistungen bemüht, qualifizierte sie sich als Sozialarbeiterin an der Höheren Schule der Asmara Strasse in Rom und als psychosynthetische Beraterin an der SIPT (Italienische Schule für Psychosynthetische Therapie). Gleichzeitig machte ein persönliches Training mit Yoga. Immer mehr davon überzeugt, dass das sich das Wohlbefinden der Einzelpersonen, neben einer ausgeglichenen Psyche, auch aus einem ständigen körperlichen Training herleitet, und so wurde sie Trainerin für Köperhaltungsgymnastik und Herzresonanz und Kohärenz, einer bestimmten Atempraxis.

Derzeit, auf dem Hintergrund ihrer persönlichen und Studienerfahrungen, widmet sie sich Behandlungen wie Shiatsu, Essene Therapien und Beratung. Sie organisiert Seminare über Herzresonanz und Kohärenz und gibt Unterricht in hypopressiven Bauchtraining mit Fokus auf Körperhaltung.