Published by ICSEB at 18 October, 2006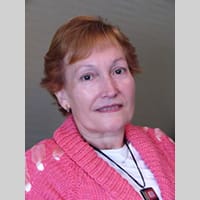 Date of intervention: October 2006

I am 58 years old, I live in the outskirts of Barcelona and since I had surgery done on the 18th of October 2006 I started to be a new person.
It all happened at the end of the year 2005, the back pains happened periodically, medical visits and diagnosis of artrosis, backalgia etc, anti inflammatory prescriptions and painkillers. Nothing worked, the visits with the bone specialists and the same, all this with the social security, that I had no solution and I should get ready to live with it for the rest of my life¿?
I was desperate, I visited private traumatologists, after many tests and taking medicines, the diagnosis was almost identical to the social security.
I was just about to give up but one day a good friend of mine gave me a Dr´s phone number and convinced me to call Dr. Miguel Royo Salvador. I thank god for this day, when I followed my friend´s advice and went to this doctor´s office! He checked me and told me that my problem came from my back and "it had a solution". At that moment I saw the sky opening and I put myself in his hands and god bless his hands. The operation was a success and the post-operation went very well and fast.
My back does not hurt almost anymore and I have recovered 100% of my leg movement since the day of the surgery.
With these lines I want to thank Dr. Miguel B. Royo Salvador and to his work team for their good work, their big experience in their work, their charisma and the affection they give to people who need it.
If you have any problem related to what I had, do not hesitate in asking him for help.