Published by ICSEB at 19 January, 2010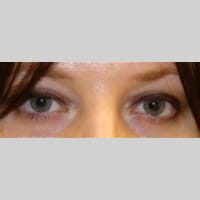 Date of the surgery : January 2010.

After three months from the surgery by Dr. Royo in Barcelona, I´m writing with the intention of helping people who need to read testimonials in order to feel themselves more confident about this treatment.
I want to thank Dr. Royo and his precious team, because thanks to his technique my pathology has been stopped in time. I have suffered during approximately 10 years from acute, intense and persistent headaches, strong pain in my legs, which obligated me to rest during the day and pain in my arms during the night with as well pins and needles. These symptoms alternated during time. I consulted various specialists in Italy including the chief of neurology service Dr. Mauro Minervi and Dr. Octaviano, who practice in the "Don Uva" clinic of Bisceglie (Bari), whom I will never stop thanking for having diagnosed my case of Arnold Chiari I Syndrome and Syringomyelia as well as for having guided me to Dr. Royo´s center in Barcelona.
After having collected all necessary information on the pathology and about the surgery of the section of the filum terminale, I understood that I could not loose any more time. I went through the surgery on January 19th 2010, recovering my thermal sensitivity after little time.
In conclusion, I hope for future recoveries, but if this wasn´t the case, I am still happy that with this surgery the disease is not able to worsen.
Lucia Ciciriello
E-Mail: [email protected]