Dr. Fabrizio Mantia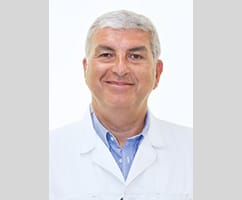 Doctor of physiotherapy and osteopathy. He coordinates the medical services and rehabilitation at the Centro Medico Mantia in Palermosince 1987. He has participated as a speaker in different national and international congresses and counts with many scientific publications.
Since approximately six years he, together with his team, has been studying and deepening his knowledge of topics related to the Neuro-Cranio-Vertebral Syndrome and other involved conditions.
Centro Medico Mantia
centromedicomantia@libero.it
Tel.: (+39) 3335982266
Address: Via G. de Spuches, 22 – 90141 Palermo Italia
https://www.centromedicomantia.it
Stellen Sie Ihre Anfrage!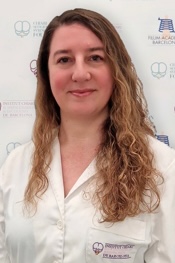 Ich heiße Katharina Kühn und bin während der Beratung und Untersuchung Ihre Ansprechpartnerin.
Alle Anfragen, die wir über dieses Formular oder über die verschiedenen E-Mail Adressen des 'Institut Chiari & Siringomielia & Escoliosis de Barcelona' erhalten, werden an unser Ärzteteam weitergeleitet und von Dr. med. Dr. Royo Salvador beaufsichtigt.
*Es ist unbedingt erforderlich, dass Sie dieses Feld ankreuzen.
Anmerkung: Wenn Sie innerhalb einer Woche keine Antwort erhalten, kontaktieren Sie uns bitte erneut (per E-Mail:icb@institutchiaribcn.com, kkuhn@institutchiaribcn.com, oder Telefon: +34 932 066 406).
Vor- und Nachname, Telefonnummer, E-Mail, Stadt und Land, Alter, Diagnose, Ihre Anfrage.
---
Das Institut Chiari & Siringomielia & Escoliosis de Barcelona (ICSEB) erfüllt die EU Verordnung 2016/679 (DSGVO).
Der Inhalt dieser Webseite ist eine nicht-offizielle Übersetzung der Originalinhaltes der spanischen Webseite; das Institut Chiari & Siringomielia & Escoliosis de Barcelona stellt die Übersetzung zur Verfügung, um allen Nutzern der Webseite ein besseres Verständnis zu ermöglichen.