Published by ICSEB at 13 December, 2005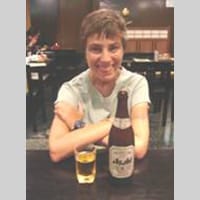 Date of intervention: December 2005

It was Tuesday 13th, just like today, when I went in the surgery room so that Dr. Royo could cut my filum terminale. After he cut it the changes were not spectacular, which I didn´t expect them to be but at least I wasn´t fooled. The first change was right after leaving the surgery room, my "babinski" was normal. The next day, I was able to stand straight went I got up from bed for the fist time after such a long time.
After a few days, the spasms that I had for the last months were disappearing. When I got up from a chair, my legs would shake and I had a constant cold sensation. Now I can stretch my legs when I am lying down. Although, the most significative in my case are the hands, mostly my left hand, which was irreversible and now I can open it more and can do more things with it.
In my case, these changes have made my life easier and only for this, it is worth it trying it. If you need me, if you want to ask anything or simply get to know me, here is my e-mail address:
Yolanda Garagorri Arregui
E-mail: [email protected]
In the case of being a Chiari or Syringomyelia patient, I will tell you what helped me to decide myself: " whatever you decide, you must stop suffering".